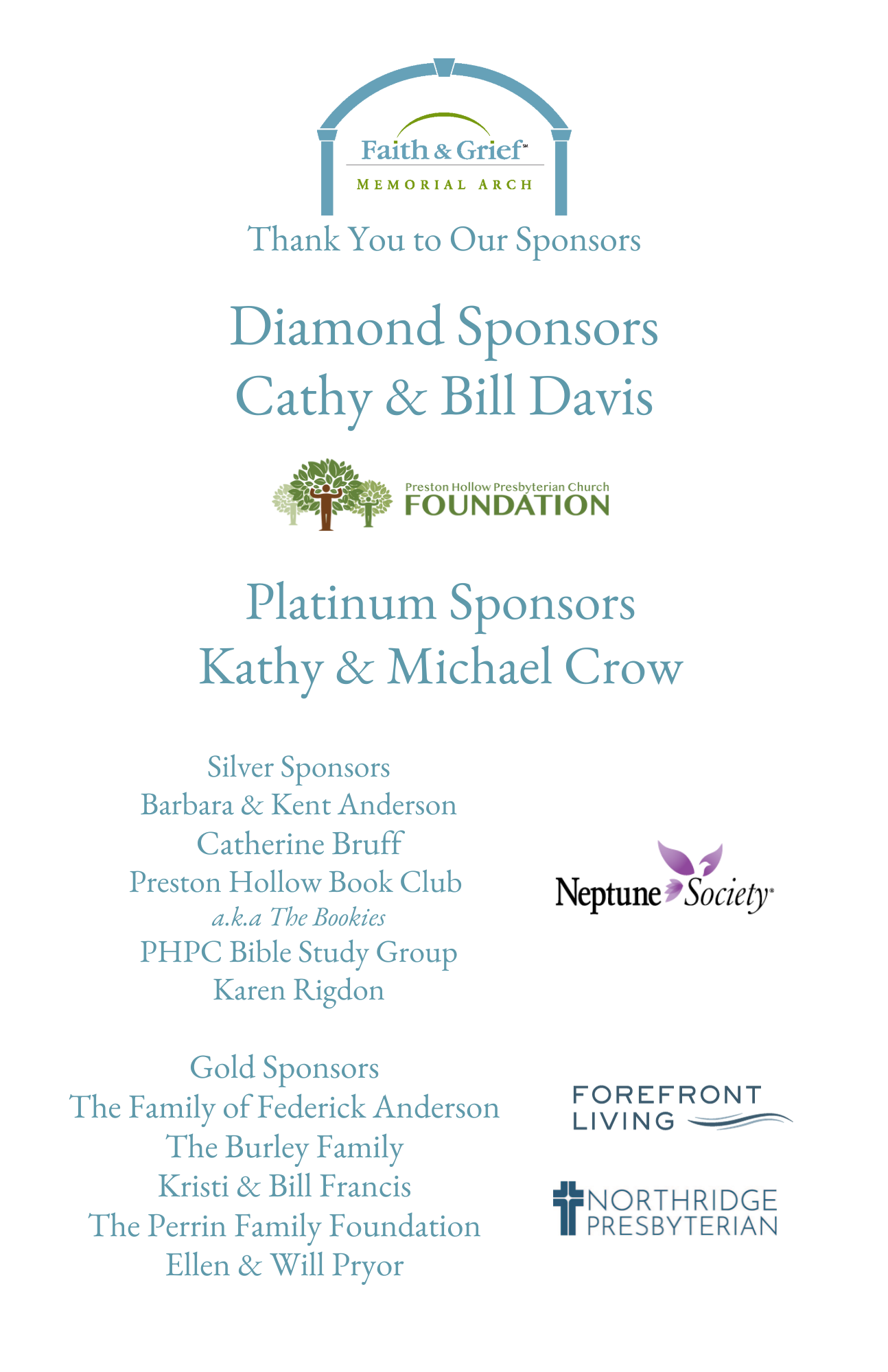 The Story of the Memorial Arch
The Faith & Grief Memorial Arch was a direct response to the mass shooting tragedy that happened on July 7, 2016, that killed five first responders after a vigil and march honoring those who have died by gun violence. Our organization recognized the need for the community and the families to mourn these tragedies. We also realized that each individual in our community carries their own grief for the loved ones who have died and need a place to remember them, especially during the holiday season. Out of these needs, the Memorial Arch was created.
Thousands of visitors add their loved ones' names to the Arch in Klyde Warren Park each year. Over 15,000 names have been added since the Arch began. This is our eighth year of hosting the Memorial Arch. Each year, the added ribbons are stored as sacred items added to our art installation, River of Time, which you can read more about below.
Grief can create beautiful things . . .
Visitors to the Arch add thousands of ribbons each year, remembering loved ones during the holidays.
We recognize the sacredness of these ribbons, which are reminders of love and memories, so we save the ribbons each year. Now, they have a new purpose through the gift of art.