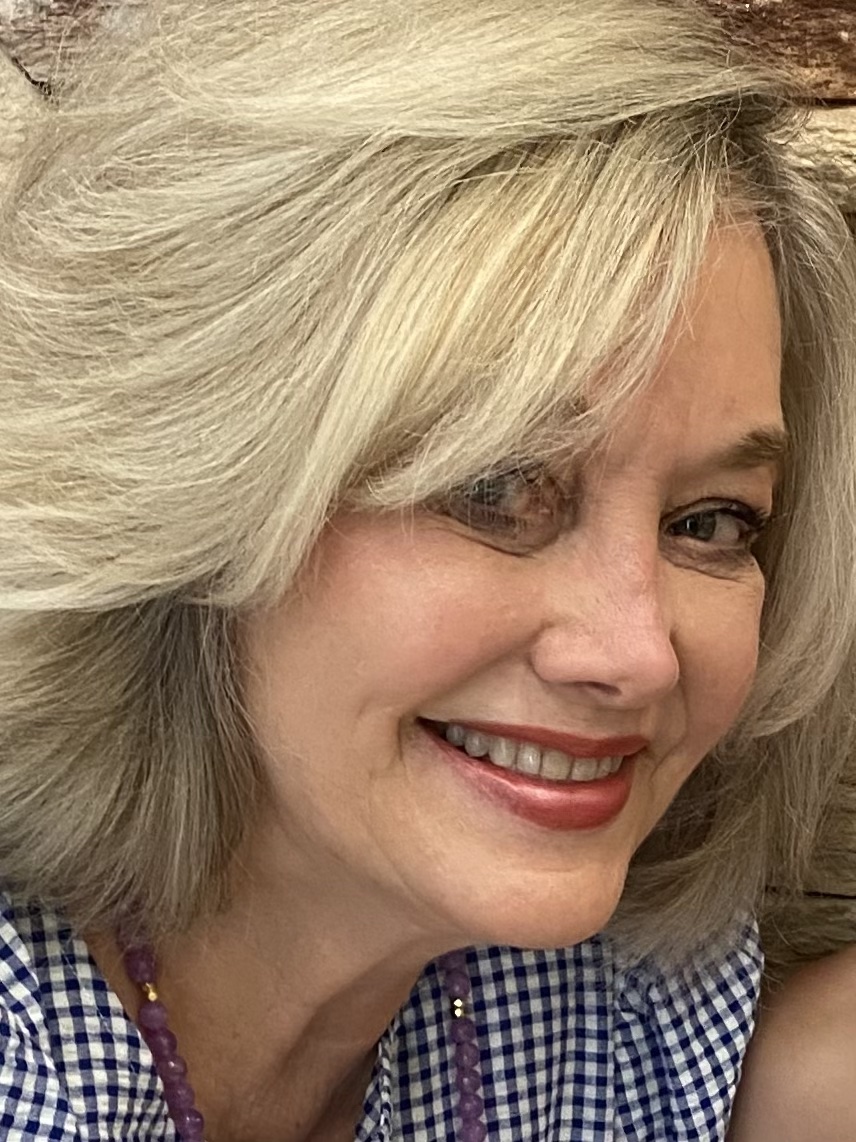 Meet Amy
Several years ago, Amy Cannady was in the midst of identifying her spiritual gifts when she was invited to volunteer with Faith and Grief Ministries as a facilitator for our monthly Gatherings. When her husband, Mike, became ill and died, however, Amy stepped back from this and took some time off to grieve. She knew her first resource to deal with this significant loss was Faith and Grief, where Amy could find the peace and comfort she needed as a participant in our monthly Gatherings. She also received care and support from staff at her home church and eventually returned to facilitating.  Today she is Team Leader at First Presbyterian Church Dallas and is training to be a workshop facilitator.
Amy believes walking alongside others in their grief is a calling – it gives her purpose – and the additional opportunity to volunteer at the Faith and Grief Memorial Arch at Klyde Warren Park each holiday season is a great way to serve with new friends and meet the great diversity of humanity that lives and works in downtown Dallas.  She says this gets her out of her bubble, and it opens her world. "To be able to be touched by other people, to experience their circumstances, is a gift." There are also holy moments at the Arch, spiritual experiences she'll not forget. As an acclaimed artist, Amy loves to assist children with "ribbon artwork" when they stop by the Arch with their parents.  She makes volunteering fun!
Amy states that if you are inclined to volunteer at the Arch – you are meant to be there.  She asks, "What is your purpose? See where it leads. Pay attention to God calling you to help others."
Amy Cannady is an unforgettable gift to Faith and Grief Ministries, and we are grateful.